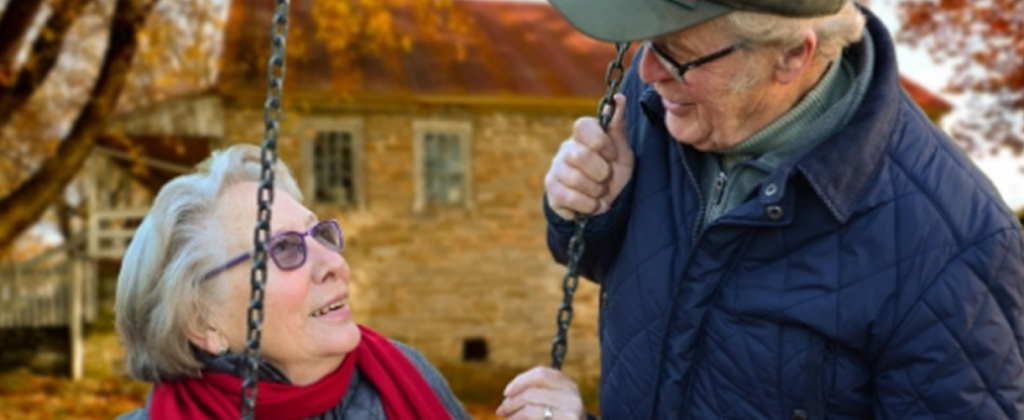 You shouldn't have to sacrifice your well-being to take care of someone you love. The Idaho Commission for Aging is here to help anyone struggling to care for a loved one with dementia with a free online Dementia Skills Training. Learn practical knowledge and strategies to help people living with dementia enjoy moments of human connection, beauty, and personal satisfaction.
Many forms of dementia are classified as disorders or diseases, but there aren't treatments that will cure or stop the disease. So, the world of physicians and medication are not the answer for dementia. Instead the goal is to maintain the highest quality of life, to focus on capabilities, and maintain connections to interests, nature and people. This free online training can enhance your skills and make you a more confident caregiver. Through a series of brief training modules, caregivers learn all types of practical knowledge and tools to improve communication and understanding with people experiencing the middle stages of dementia.
Learn more about feeling satisfaction and connection in your relationship to a person with dementia.
To learn more and to access the free training modules, visit the Idaho Commission for Aging's website* at https://aging.idaho.gov/stay-educated/dementia-skills/
The Idaho Commission for Aging suggests accessing their website in Chrome because it works better than other web browsers.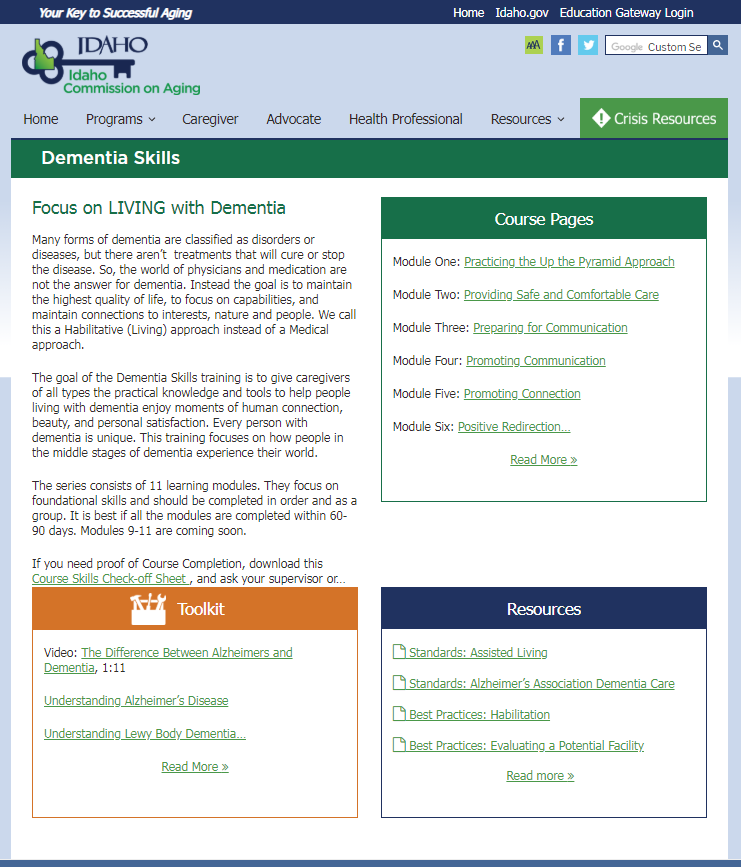 Written by the Idaho Commission on Aging