June is Men's Health Month, a national observance used to raise awareness about health care for men and focus on encouraging boys, men and their families to practice and implement healthy living decisions, such as exercising and eating healthy.
5 Plays for Men to Stay at the Top of Their Game
Protect the heart. Heart disease is the number one killer of men. Healthier food choices build a healthier heart. Make half your plate fruits and vegetables.
Bro, you don't even have to lift! Getting just 30 minutes of exercise each day can help you live longer and healthier.
Preventive maintenance. Getting regular check-ups can catch small problems before they become big problems.
Quitting time. Smoking causes cancer, heart disease, and stroke.
Hey man, you good? Life can get tough, and talking things through with a mental health professional can help.
Source:
U.S. Department of Health & Human Services
Eat to Feel Your Best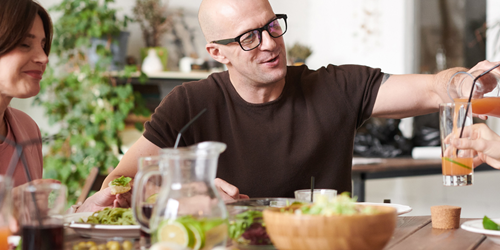 Eating healthy isn't just about weight loss, it's a way to help you feel your best! Load up on fruits, veggies, and lean proteins.
Go to the Doctor
No one likes going to the doctor, but it's important to have your annual wellness exam. Take a moment to schedule yours now.
---
---
Don't Tough It Out
Nearly 1 in 10 men feel depression or anxiety daily. Learn to recognize the symptoms to help yourself or other men in your life.
Get Your Heart Rate Up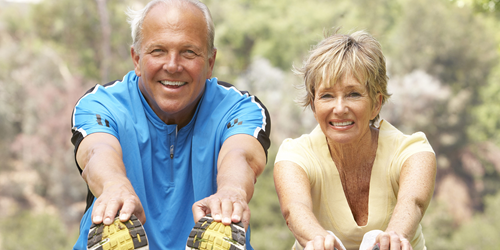 Physical activity benefits mental and physical health. The best physical activity is one that you enjoy and will actually do!