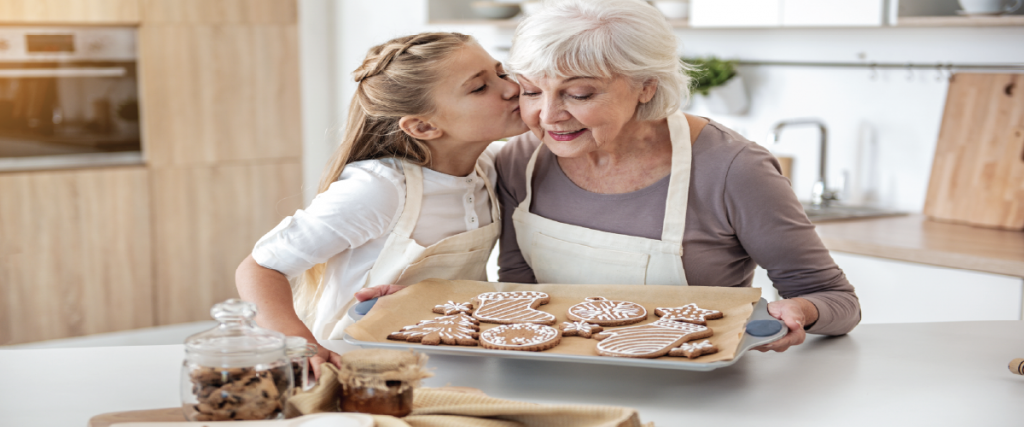 How to Include an Aging Family Member in Holiday Celebrations
The holidays are meant to be a joyous time for families to gather and celebrate. However, these usually happy occasions can pose challenges for seniors and their family members.
Older adults with mobility issues or conditions like Alzheimer's disease and other forms of dementia can feel isolated when everyone is getting together for celebrations and family visits. The holidays can disrupt familiar routines and often require difficult travel, which can sometimes make an aging individual feel like a burden.
It is important to be able to recognize holiday depression in your aging loved one and make sure that they feel included in some capacity during this time of year. Use the following tips to help you and your family make the holidays joyous for everyone, regardless of their level of ability.
3 Ways to Make the Holidays Merry and Inclusive for Seniors
Create New Traditions
If your family traditions involve travel or other activities that would now be too strenuous for your aging loved one, it's a good idea to discuss the possibility of creating new traditions that everyone can participate in. Baking, easy decorating activities, holiday crafts, and having friends and neighbors drop in for small gatherings can be simple and effective ways to bring the holiday spirit to your aging loved one. These types of festivities are also great ways to involve grandchildren as well.
If your family is somewhat scattered, perhaps it is time to change the direction of travel for holiday gatherings. Instead of aging parents flying or driving to visit their adult children and grandkids, consider bringing the family to them or even meeting halfway at a new destination.
If your loved one lives in an assisted living community, check in with the staff to see if they are hosting any holiday activities. Even when family is nearby, many caregivers encourage elders who live in senior housing to participate in onsite activities to alleviate the stress involved in attending family gatherings. Leaving the familiarity of senior housing can be very disorienting for seniors who are living with progressing cognitive decline. Instead, arrange for family to visit or accompany your elder to the facility's event(s) as part of your new holiday traditions together.
Remember Together
Many times, it isn't the holiday itself that causes feelings of depression, but rather that the holidays may bring memories of happier times. If this seems to be the case, activities such as watching home movies together or looking through old pictures as a group can be a nice way to remember those times as a family to help alleviate feelings of loneliness in an aging loved one. Reminiscing can be an enjoyable activity for everyone and a valuable way of sharing memories and family history with younger generations.
Plan Ahead
If an elder lives far away, or if an in-person visit truly doesn't seem possible this year, make sure you plan ahead to ensure they will not be spending the holidays alone. If your loved one is living on their own, try to see if one of their neighbors might be able to visit with them.
This might also be the time to consider hiring in-home care, even if the arrangement is only temporary. If it seems as though your aging loved one will be alone this season, look for a reputable agency that provides professional caregivers who are specially trained to meet all of your aging loved one's needs. Most agencies can accommodate either shorter visits or extended stays. The right caregiver will be able to assist with activities of daily living (ADLs) and provide companionship, activities, and emotional support.
Your local Area Agency on Aging (AAA) is also a great resource and may have a friendly calling or visiting service free of charge. Find your local Idaho AAA here: https://aging.idaho.gov/area-agencies-on-aging/
Or use the Eldercare Locator for anywhere in the USA and territories. https://eldercare.acl.gov/Public/Index.aspx
Holiday traditions and activities can be adapted in countless ways, and flexibility can help ensure your plans are successful. Regardless of whether you are able to visit with the whole family or you must bring in professional caregivers to ensure your elders aren't spending the holidays alone, the most important thing is for your loved ones to know that you are thinking of them and committed to helping them feel included in the festivities.
Renata Gelman, RN, B.S.N., is assistant director of clinical services at Partners in Care, an affiliate of the Visiting Nurse Service of New York
The ICOA website is Idaho's source for reliable information on healthy aging and community resources: www.aging.idaho.gov