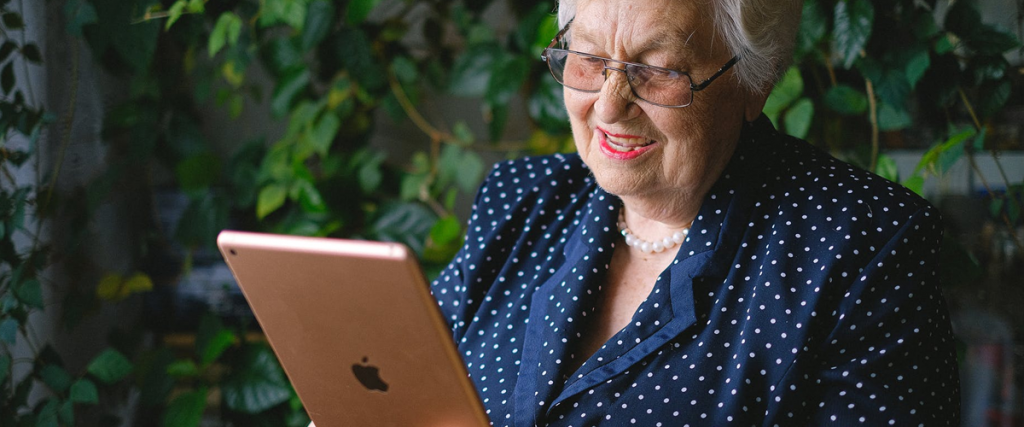 As we slowly recover from a much different holiday season, each of us may be adjusting in our own unique way. A sense of loss due to a change in holiday tradition, relief due to it all being over, or loneliness due to no longer being surrounded by family.
A 2018 survey of 20,000 adults conducted by Cigna showed that nearly half (46 percent) of 20,000 U.S. adults report that they feel alone sometimes or always. This loneliness is no-doubt felt fully by the aging population, and is likely exacerbated by both the pandemic, and post-holiday blues.
Although technology will never replace personal contact, it can bring a familiar face to the screen, conversations with a virtual friend, and more adventures than anyone could experience in a lifetime. Whether you prefer to visit the Louvre, chat with an artificially intelligent robot, or take a free course at Harvard, here are a few ideas to fill time and combat loneliness.
Social Media
Facebook, Instagram, etc. are a great platform to reconnect with old friends, see what is happening in your grandchildren's lives and participate in games or social events.
---
Virtual Reality
Myndvr creates immersive virtual reality.
---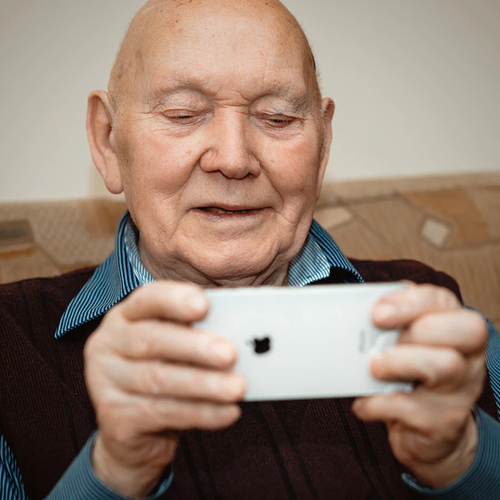 Webcams
Webcams give you the opportunity to experience real-time views of animals and places.
Elephants, Panda, Lion, Monterey Bay Aquarium, and National Parks
---
Robotics
Chat bots are artificial intelligence applications that respond to human interactions. Some of the most popular are apps Woebot, Replika and tabletop robot Elliq.
---
Online Classes & Activities
Senior Planet offers many free online classes, expanded with membership.
---
Virtual Support
Virtual Support is actual therapy support, only online.
Circles up offers emotional support for those struggling with loneliness, or other emotional issues.
Quarantine Chat allows people to chat on the phone. No phone numbers are exchanged, protecting everyone's privacy.
Big and Mini is designed to bring older and younger adults together. This connection is designed to be a mentorship between a senior and a younger adult.
Sweet Readers connects youth 11-22 and seniors with dementia for 15 – 30 minute "story times".
---
Loneliness is as bad for your health as being obese or smoking 15 cigarettes a day. (Holt-Lunstad, 2015)
These statistics show us the importance of working towards a solution. Technology is not the complete answer, but it brings us one step closer to disrupting the silent epidemic of loneliness.
Although many seniors may find technology intimidating, we cannot overlook the advantages.
If you have a senior in your life, take the time to teach them about technology. The knowledge will enhance their lives, but the time spent with them will enhance yours.