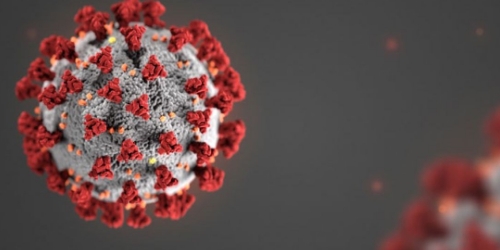 ---
PLEASE NOTE: This blog post was originally published on February 28, 2020. For up-to-date information about the coronavirus/COVID-19 please visit coronavirus.idaho.gov.
---
By: Dr. Eileen Dunne, Epidemic Intelligence Service Officer with the Centers for Disease Control and Prevention, assigned to the Idaho Department of Health & Welfare
---
Public health agencies worldwide are responding to an outbreak of respiratory disease caused by a novel coronavirus that was first detected in Wuhan, China. The disease caused by this novel coronavirus is known as COVID-19.
What is novel coronavirus?
Coronaviruses are a large family of viruses, some of which cause illness in people and some that are found in animals. The coronavirus that causes COVID-19 hasn't been seen in people before, so it is called new (novel). There are other known human coronaviruses that cause mild respiratory illnesses like the common cold, especially in fall and winter. The novel coronavirus is thought to have come from an animal in China and then spread between people. The exact source is currently unknown.
How does coronavirus spread?
Coronaviruses spread from person to person. Someone who has COVID-19 can spread the illness to others by coughing or sneezing, in the same way influenza and other respiratory infections are spread. Other means of spread are possible but are not thought to be the main reason for rapid spread of novel coronavirus.
What is the coronavirus concern for Idaho?
The risk to the general population in Idaho is currently low, but not zero. Community spread in countries outside of China is concerning. More cases are expected to be identified in the United States, and person-to-person spread might occur. Idaho public health officials are monitoring the situation very closely and working with federal, state, and local partners. We are prepared to respond if someone is sick or has been exposed.
Coronavirus vs. influenza – what's a bigger risk?
To date, fewer than 100 cases of COVID-19 and no deaths have been detected in the United States. In contrast, seasonal influenza (flu) causes millions of infections and kills more than 10,000 Americans each year. Flu activity is currently high. During the 2019-2020 influenza season to date, 18 influenza-related deaths have occurred in Idaho.
What people can do to protect themselves?
Although the risk of COVID-19 in Idaho is currently low, we're asking everyone to follow the normal precautions for avoiding respiratory diseases – stay home if you're sick, avoid sick people, and cover your coughs and sneezes. If you have recently returned from an area with widespread community transmission (see CDC travel advisories at https://wwwnc.cdc.gov/travel/notices) and you feel sick with a fever, cough, or difficulty breathing, seek medical care. Before you go to a doctor's office or emergency room, call ahead and tell them about your recent travel and your symptoms.
If you haven't got your flu shot yet this season, there is still time!
Will coronavirus affect my travel plans?
CDC has issued a warning to avoid nonessential travel to certain countries including China. CDC recommends that people reconsider travel by cruise ship to or within Asia. CDC has also issued travel alerts for several other countries because of community spread of the virus that causes COVID-19. Check CDC travel health notices before planning international travel.
What about other people who have recently traveled?
Some travelers returning from China or certain cruise ships have been subject to monitoring by public health officials or isolated for up to 14 days since their last exposure to the virus that causes COVID-19. People who have completed monitoring or been released from isolation pose no risk of spreading the virus to others.
Where should people go for valid information?
CDC updates its website nearly daily with the latest information. The World Health Organization also is a trusted source of information about COVID-19. See WHO COVID-19 myth busters at https://www.who.int/emergencies/diseases/novel-coronavirus-2019/advice-for-public/myth-busters.
For information on COVID-19 in Idaho, see the novel coronavirus page on the DHW website, https://healthandwelfare.idaho.gov/health-wellness/diseases-conditions/covid-19.