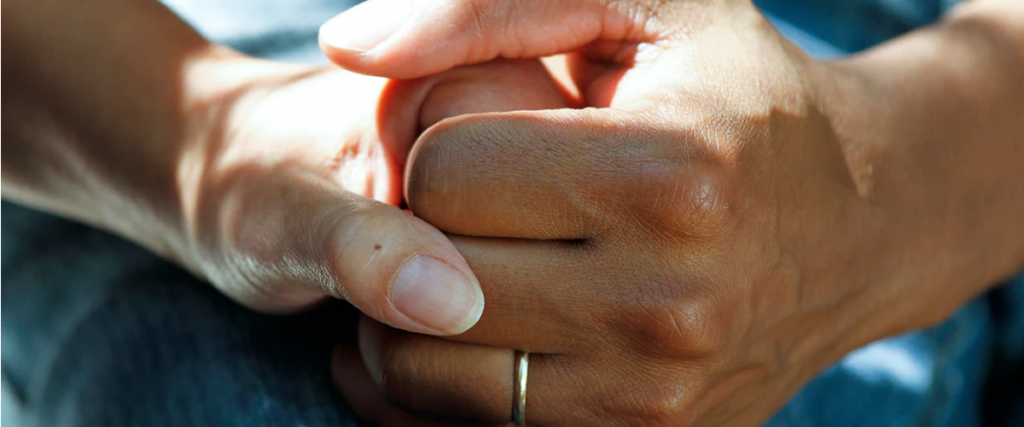 This page is not intended to and does not provide crisis intervention.
If you are currently in a crisis, or have immediate concerns about someone, call the Idaho Suicide Prevention Hotline at 208-398-4357 (HELP)
September is National Suicide Prevention Awareness Month
Suicide Prevention Awareness Month is a time to honor loved ones lost to suicide and renew efforts to prevent suicide deaths. It is also important to focus our attention on hope, help, strength, and recovery! Suicidal thoughts, much like mental health conditions, can affect anyone regardless of age, gender, or background.
We can all help prevent suicide. You can #BeThe1To save a life. The five action steps below for communicating with someone who may be thinking about suicide are supported by evidence in the field of suicide prevention.
ASK
Ask
Research shows people who are having thoughts of suicide feel relief when someone asks them in a caring way. Findings suggest acknowledging and talking about suicide may reduce rather than increase suicidal ideation.
---
Don't be afraid to ask the tough question. When somebody you know is in emotional pain, ask them directly:
"Are you thinking about killing yourself?"
BE THERE
Be There
Individuals are more likely to feel less depressed, less suicidal, less overwhelmed, and more hopeful by speaking to someone who listens without judgment.
---
If this person is thinking about suicide, listen to their reasons for feeling hopeless and in pain.
Listen with compassion and empathy and without judgement.
KEEP THEM SAFE
Keep Them Safe
A number of studies have indicated that when lethal means are made less available or less deadly, suicide rates by that method decline, and frequently suicide rates overall decline.
---
If this person is thinking about suicide, ask if they've also thought about how they would do it.
Separate them from anything they are thinking of using to hurt themselves.
HELP THEM CONNECT
Help Them Connect
Studies indicate that helping someone at risk create a network of resources and individuals for support and safety can help them take positive action and reduce feelings of hopelessness.
---
Help this person connect to a support system so they have others to reach out to for help; whether it's the Idaho Suicide Prevention Hotline, family, friends, clergy, coaches, co-workers, or therapists.
FOLLOW UP
Follow Up
Studies have also shown that brief, low cost intervention and supportive, ongoing contact may be an important part of suicide prevention, especially for individuals after they have been discharged from hospitals or care services.
---
Making contact with this person in the days and weeks following a crisis can make a difference in keeping them alive.
Check in with the person you care about on a regular basis.
Become a QPR Gatekeeper to Prevent Suicide
Just like CPR, QPR is an emergency response to someone in crisis and can save lives. QPR stands for Question, Persuade, and Refer – 3 simple steps that anyone can learn to help save a life from suicide. QPR consists of three life-saving skills: recognize the warning signs of suicide; offer hope; get help and save a life. Learn more about free QPR Gatekeeper training opportunities in Idaho.
Mental Health Myths
Help bust the stigma about mental health by separating myth from fact!
MYTH: Mental health problems are rare and do not affect me.
FACT: Mental health problems are actually very common. In fact, one in four people experience a mental health issue annually. Suicide was the 8th leading cause of death among Idahoans in 2019, and Idaho has the 9th highest suicide rate in the nation. Even if you do not have a mental health problem, chances are you have a friend, family member, or co-worker who is affected.
MYTH: People with mental health problems are weak and should just "snap out of it."
FACT: Mental health problems have nothing to do with being lazy or weak and many people need help to get better. Many factors contribute to mental health problems, including:
Biological factors, such as genes, physical illness, injury, or brain chemistry
Life experiences, such as trauma or a history of abuse
Family history of mental health problems
People with mental health problems can get better and many recover completely.
MYTH: People with mental health problems are violent.
FACT: People with mental health problems are no more likely to be violent than anyone else. In fact, people with severe mental illnesses are over 10 times more likely to be victims of violent crime than the general population. This myth makes it challenging for people to talk openly about their mental health struggles. Many people with mental health problems are highly active and productive members of our communities.
MYTH: There is nothing you can do to help someone with a mental health problem.
FACT: Friends and loved ones can make a big difference. If someone you know is experiencing a mental health problem, just staying in touch can be very helpful. You can be an important influence to help someone get the treatment and services they need by:
Reaching out and letting them know you are available to help
Learning and sharing the facts about mental health, especially if you hear something that isn't true
Treating them with respect, just as you would anyone else
Refusing to define them by their diagnosis or using labels such as "crazy"
Sources: https://www.bethe1to.com/ / https://suicidepreventionlifeline.org/promote-national-suicide-prevention-month/ / https://www.mentalhealth.gov/basics/mental-health-myths-facts