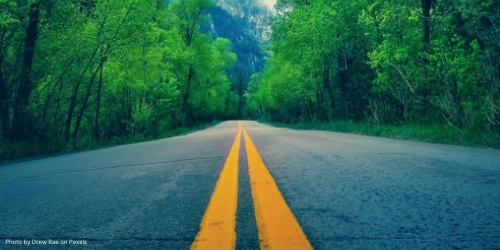 By: John Tomlinson, Highway Safety Manager, Idaho Transportation Department
The days are longer and the nights are warmer which means summer has made its way to Idaho. Okay, summer officially begins on June 21 but despite what the meteorologists tell you, the summer travel season is well underway having kicked off during Memorial Day weekend. The holiday also marked the beginning to one of the deadliest seasons on Idaho roads.
The time between Memorial Day weekend and Labor Day weekend is often referred to as the 100 Deadliest Days of Driving. This reference is due to an uptick in fatal crashes across the country. There were 234 traffic fatalities in Idaho in 2018, 102 of those people were killed in crashes during this time frame.
There are many factors that can contribute to this trend – the weather is nicer so drivers may let their guard down, school is out so more teens are out driving, a construction zone might catch a driver off guard. Simply put, more cars on the roads mean there is more opportunity for crashes.
All too often it's the usual suspects; impaired driving, aggressive driving, distracted driving or failing to wear a seat belt that leave Idahoans dead or seriously injured. Last year during the 100 Deadliest Days 37 people who died weren't wearing seat belts, 35 people were killed in aggressive driving crashes, 34 died in impaired driving crashes, and 18 people died because of inattentive driving.
Summer is a time to enjoy everything Idaho has to offer and the Gem State definitely has a lot to offer. But as you plan that big summer getaway here are some ideas to help you plan a safe trip:
Buckle up. Seat belts have a 50 percent effective rate of preventing a serious or fatal injury. By clicking your seat belt you are significantly increasing your odds of surviving a crash.
Drive sober. In 2017, impaired driving was a factor in nearly one in three fatal crashes. Taxis, ride shares and designated drivers have made it easier than ever to get a sober ride home.
Drive kind. More than half of all traffic crashes in Idaho in 2017 involved some sort of aggressive behavior. These include speeding, tailgating, failing to signal a turn, and many more behaviors. Give yourself time to safely arrive and please be aware of drivers around you.
Drive engaged. Distracted driving is a growing problem on our roads. Distractions are everywhere and can easily take our mind off the road. Make the decision to be an engaged driver and focus on the drive.
Drive alert. Days are longer and the sun can drain your energy making you drowsy behind the wheel – this could slow your reaction time and affect your ability to safely operate your vehicle. If you start to feel drowsy behind the wheel, stop and rest.
Throughout the summer, highway safety professionals will take part in media campaigns and enforcement efforts to prevent crashes. Those efforts are an important factor in keeping our roads safe but what's more important is drivers making the decision to do the right thing every time they get behind the wheel.