March 2020
A Health Matters Hero inspires those around them and contributes to a culture of well-being for fellow State of Idaho employees.
Health Matters Hero: Stephanie Holt
March 2020
Congratulations, Stephanie!
Stephanie works for Idaho State Police in Meridian and was nominated by two of her coworkers to be March's Health Matters Hero!

From Anonymous, "Stephanie is an inspiration to everyone around her. She has worked hard to transform herself and her body over the last couple of years. She is always striving to push her limits and inspire everyone else around her to push theirs as well. Stephanie believes in others and cheers others on, even when they don't believe in themselves. She's someone who I hold in high regards and look to for inspiration when I struggle and want to quit."

From Jessica Franson, "Stephanie Holt is one of the most inspiring people I know when it comes to health, fitness, and well-being. When I first met Stephanie, I had no idea just how fantastic she was. Within my first year of knowing her, she pushed me to complete a Spartan race and my first half marathon! Stephanie is a full believer that you can do ANYTHING that you put your mind to and that is doesn't matter if you're a beginner to the fitness world or if you've been doing cross fit for years. Everyone around the office seeks her guidance when it comes to fitness and health because she is so open about her journey! She is a huge promoter of eating healthy and taking walks throughout the workday. Just as most people do, we have bad days and I have noticed a trend that Stephanie can tell when a fellow co-worker is having an off day and she always offers a smile or time to talk. She is a huge inspiration to me because even with two young boys she pushes herself to work out and eat well, while also helping others feel good and confident in their bodies. Many people in our office have her to thank when it comes to inspiration and in all honesty she is the reason I push myself to be better. A Health Matters Hero inspires those around them and contributes to a culture of well-being for fellow State of Idaho employee, and she seems to be the perfect example of this!"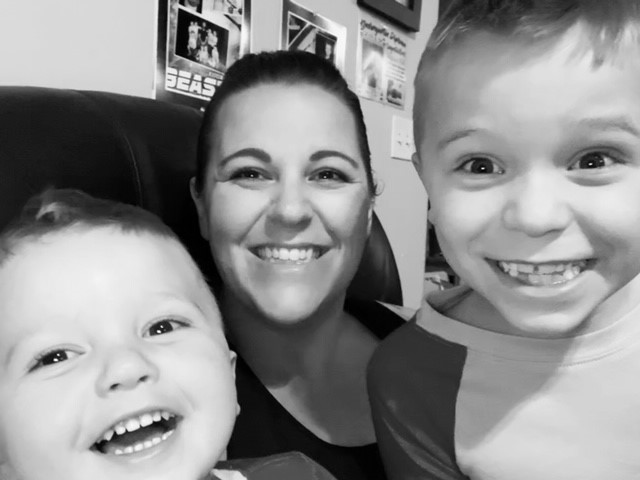 WHAT IS YOUR 'WHY'?
My children are my "why." I want to show them that you are capable of achieving any goals that you set for yourself. Seeing the looks of excitement on their faces when they achieve a goal is why I work as hard as I do, I want to be there for every one of those moments. I want to be able to do activities with them such as going for a hike, jumping on the trampoline, playing tag, playing football, etc. I don't want them to hear the excuse "Mommy can't do that." I want to set an example of living your best, active and healthy lifestyle and enjoy it along the way! Our family attends a monthly family boot camp that occurs at our gym and our boys absolutely love it! I want their excitement for activities like that to continue throughout their lives.
WHO INSPIRES YOU?
I am inspired by the "cheerleaders" who believe in you, give you that push out of your comfort zone so that you see what you are capable of achieving. I am fortunate to have many people in my life that believe in me and push me daily to be the best version of myself.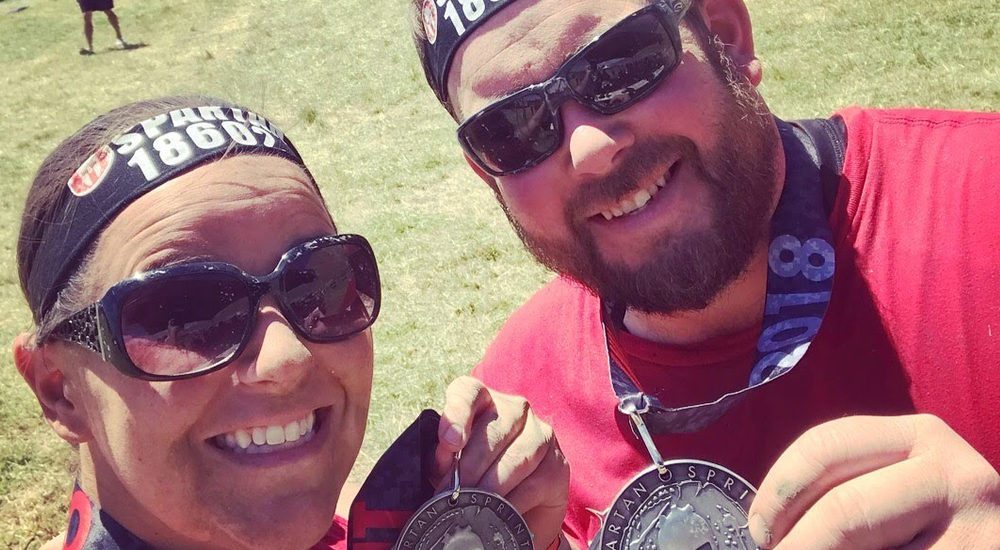 WHAT IS YOUR GREATEST WELL-BEING ACHIEVEMENT?
Over the last few years, I have worked very hard to make exercise a weekly occurrence. I exercise 4-5 times a week and have kept that consistency throughout the last two+ years. It was because of that consistency that I completed my first Spartan race in 2018, something I thought I would never be capable of. Since 2018, I have completed 2 more Spartan races and this year I will be completing a trifecta.
HOW DO YOU STAY WELL AT WORK?
I drink plenty of water (just ask my coworkers), take short walks on breaks, bring my lunch every day and do my best to stay away from the office goodies. 🙂
WHAT IS A GOAL YOU ARE CURRENTLY WORKING ON?
I have really started this year with focusing on my nutrition and understanding what foods fuel my body. I am also training for my first solo Cross Fit competition in April.
FREE WRITE! IS THERE ANYTHING ELSE YOU'D LIKE TO ADD?
I really want to thank my two coworkers for their nomination! I am very humbled and honored to be seen as an inspiration to others.