A Health Matters Hero inspires those around them and contributes to a culture of well-being for fellow State of Idaho employees.
Health Matters Hero: Melissa Clinger
November 2020
Congratulations, Melissa!
Melissa works for the Department of Health and Welfare in Rexburg and is a busy mother of six and grandmother of two. Despite working a sometimes stressful job and juggling the demands of a busy family, Melissa recently made positive health changes that have her feeling great! She now has the energy she needs to keep up with her kids and grandkids.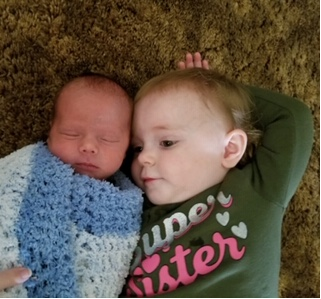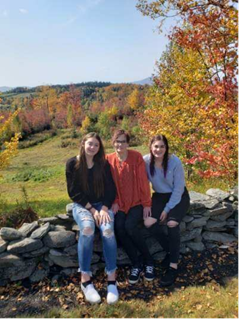 WHAT CHANGES HAVE YOU MADE TO HELP FEEL YOUR BEST?
My job can be very stressful at times and I have a busy family life with six children. I have found in the past few years that it has been more difficult to lose weight. This summer I really wanted to try and lose weight. I started researching different ways that may help me lose weight. I stopped drinking pop and eating chocolate, which was my go-to at work for dealing with stress. I started out with trying Keto and intermittent fasting. Then I bought a bike and started riding my bike back and forth to work. Making these healthy choices were making a difference, I started losing weight. The Health Matters BINGO program really helped keep me on track. It was fun, I involved my family, and it helped me be stay conscientious of my choices. I have lost over 40 pounds and I feel great.
WHO INSPIRES YOU?
My family has inspired me to want to be healthier and have more energy. I have an eighteen-month-old granddaughter and a four-week-old grandson. I want to be able to be active in their lives.
WHAT IS YOUR GREATEST WELL-BEING ACHIEVEMENT?
One of my greatest well-being achievements has been that when I was in my forties I started running. Over time, I was running about five miles a day. Due to health issues I can no longer run but I wanted to become physically active again.
WHAT IS A GOAL YOU ARE CURRENTLY WORKING ON?
My goal is to eat healthy, manage my weight, and to remember to breathe.
HOW DO YOU STAY WELL AT WORK?
I stay well at work by creating good relationships with my co-workers. I feel that they are supportive of me and I am of them. I take breaks when I need them. When I go home, I try to leave work at work.