A Health Matters Hero inspires those around them and contributes to a culture of well-being for fellow State of Idaho employees.
Health Matters Hero: Darren Furman
December 2020
Congratulations, Darren!
Darren works for Region 7 Behavioral Health at the Department of Health and Welfare in Rexburg and was anonymously nominated by a co-worker who said, "Darren is a positive role model for how small changes can improve your health…He is a good cheerleader for his team and is always willing to help those around him. Plus he is just a super nice guy!" By educating himself on nutrition and making realistic and sustainable changes, Darren has been able to improve his emotional, mental, and physical health.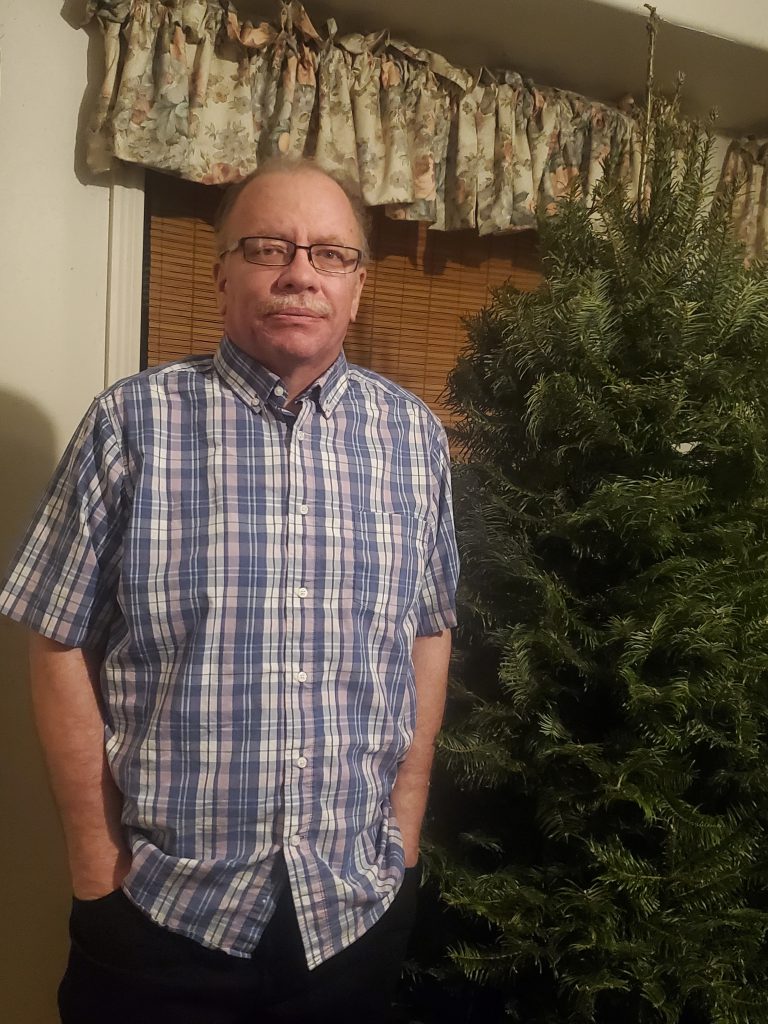 "Overall, I feel better about myself and I feel more confident…It's not about the weight, it's about being healthy!"

-Darren Furman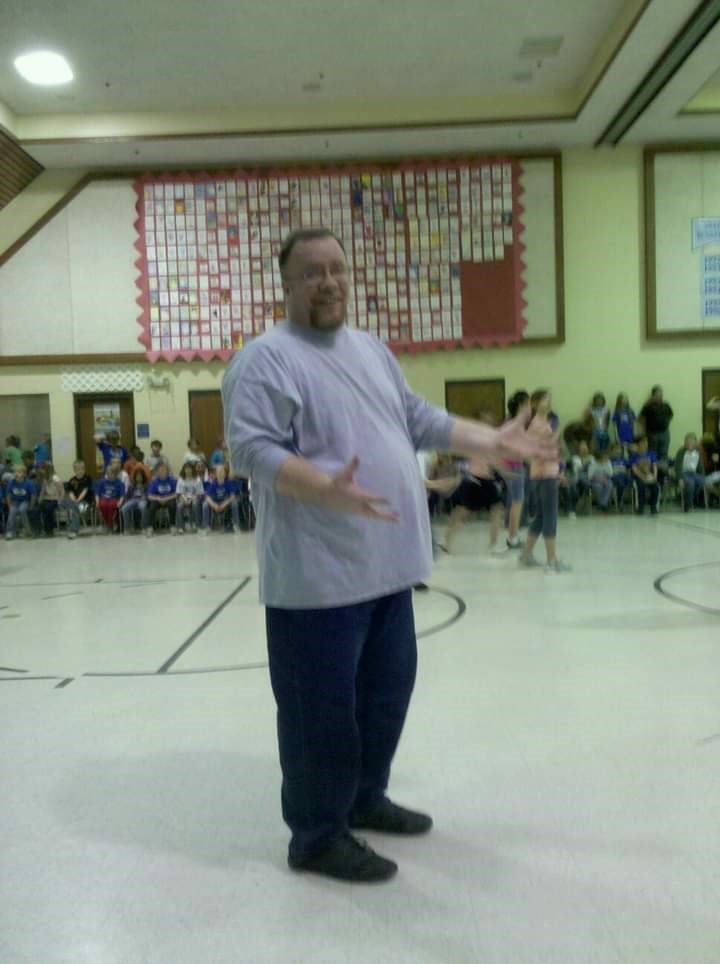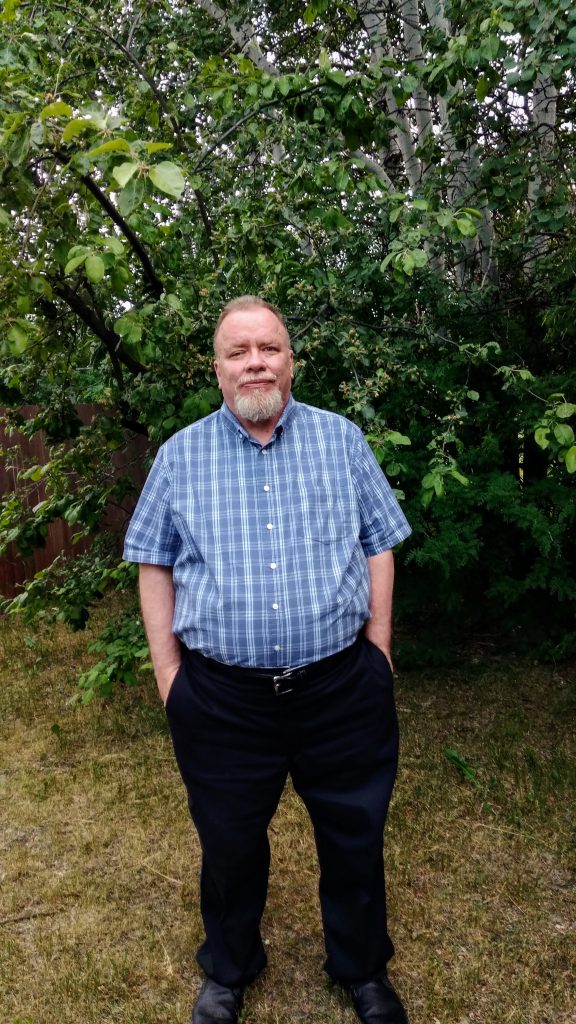 WHAT CHANGES HAVE YOU MADE TO HELP FEEL YOUR BEST?
My motives have changed since beginning my lifestyle changes. In June I was going through a difficult time in my life. I had lost my appetite, which is unusual for me because I am an emotional eater. At the time I was drinking three liters of Mountain Dew a day, jelly doughnuts and cupcakes for breakfast, and frozen burritos for dinner. Being sedentary I weighed 280 pounds and I was taking three different medications for my high blood pressure. I was a walking heart attack waiting to happen. Despite my desires to lose weight and eat healthy, I lacked education. Diets were so confusing for me.
As such, it was educating myself and a lot of trial and error to find what worked for me. I didn't want to be confined to eating just this food or that food the rest of my life. I wanted lots of food choices. I don't cook much; I microwave. Many of my foods were convenience or ready-to-eat foods. I ultimately chose a low-calorie diet. I also take a multivitamin. My diet now generally consists of a banana or berries (of any kind) and scrambled eggs for breakfast, an apple or turkey jerky stick for mid-morning snack, a pre-made salad for lunch, fruit for an afternoon snack, and turkey, fish, or sometimes beef, or beans and broccoli for dinner. And most importantly, I drink lots and lots of water, but not more than 64 oz. While I do try to incorporate fiber (bran cereal) and some good carbohydrates, I do so sparingly. I do eat fun things like a bite of a brownie, a piece of dark chocolate, or few spoons of ice cream. And yes, I get hunger pains, but I choose healthy snacks and foods to quench my hunger. It's very important that I never go or feel hungry. I never starve myself. I try to stop eating by 6 p.m.
And for icing on the cake (pun intended) exercise is an important component as well. During the summer I worked up to walking three miles or a 5k each day at the park. Now I sleep much better. I am not dragging through the day because of a lack of energy or erratic blood sugars. My blood pressure is back to normal, so I no longer take the three blood pressure medications. Overall, I feel better about myself and I feel more confident. Consistency is the key, but I go easy on myself if I have a slip now and then (Thanksgiving). Since June 3 I went from weighing 280 lbs. to 199 lbs. However, it's not about the weight, it's about being healthy!
WHO INSPIRES YOU?
My Region 7 Behavioral Health co-workers and friends who are also working hard to make lifestyle changes and losing weight.
WHAT IS YOUR GREATEST WELL-BEING ACHIEVEMENT?
Having more energy, sleeping better, being able to walk a 5k, feeling emotionally, mentally, and physically better.
WHAT IS A GOAL YOU ARE CURRENTLY WORKING ON?
Being consistent.
HOW DO YOU STAY WELL AT WORK?
I take my 15-minute breaks. I stretch at my desk and get up from the desk and go outside for a few minutes to change things. I try to practice mindfulness.