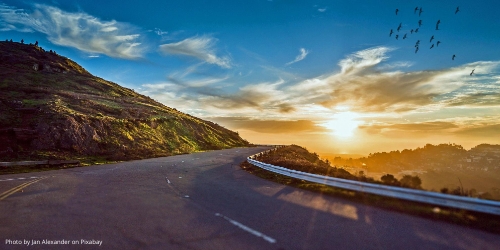 By: Kara Federonick, MPH, Treasure Valley YMCA
With National Diabetes Awareness Month in full swing, I want to touch on the value, importance and process of journeying towards wellness.  Every human walking this earth knows just how challenging change can be, but there is question as to whether everyone knows just how valuable change is- and not only change, but also how important the journey and struggle towards change is.  Taking a look at examples in the natural world around us, butterflies would not be able to fly if they did not struggle in breaking out of the cocoon after metamorphosis.  Diamonds and pearls would not be formed if not for the immense amount of pressure they endure, and gold not refined if it does not pass through the fire.
Anytime we hear words like diabetes and obesity, there is often an immediate response to run in the opposite direction; they are often considered taboo topics.  I ask, however, what has running in the opposite direction from an issue ever helped?  When we examine the health landscape of our nation, we see obesity affecting not only our adults, but now our children as well.  We see diabetes and prediabetes on the rise and affecting an ever increasing portion of our society with 84 million with prediabetes and over 30 million with diabetes.  Change is absolutely essential and crucial to turning the health of our nation around, but what might this journey towards change look like?  Here are a few steps on the journey towards wellness:
Know and recognize the value of the life you have. You bring value to those around you and can make an incredible impact on society, but you need to make that choice.  You need to know and realize this, and know you are a gift and your life has a purpose.  You are needed but if you do not see this, if you do not pursue to change and grow into the best version of yourself, you rob yourself and others of the gift you have to offer.  Your health matters, you matter!
There is a gap between knowing you need to change and wanting to change and an even greater gap between wanting to change and actually being ready to change and starting to implement change in your life. Take a look in the mirror and ask yourself where you are on this journey and what it will take to get you from where you are to the next step in this journey.  If you need help processing and identifying where you are, ask for help from a friend, family, or community resource.  Asking for help does not mean one is weak, rather it shows how strong someone is for realizing we weren't meant to journey life alone.
Once you have identified where you are on the journey towards wellness, get connected with the tools, resources and individuals around you available to help you progress towards the best you. Whether that starts with a friend, health professional, church or community group, or local gym or YMCA, find out where you stand, what you need to change, and get plugged in!
Remember, you are a priceless gift and gem in the making.  But first comes the struggle; the struggle is good and has a purpose.  Let's journey together towards wellness and change!
Resources for Diabetes and Prediabetes 
YMCA Weight Loss and Lifestyle Support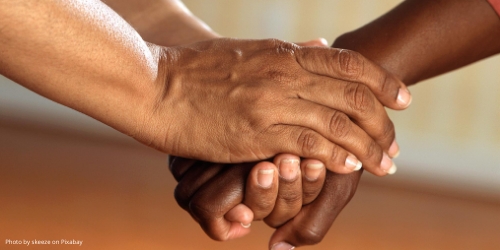 By: Rebecca Sprague, MPH, Health Education Specialist, Suicide Prevention Program, Division of Public Health
National Suicide Prevention Awareness Week is September 9-15. This will be a time when some of us honor loved ones lost to suicide. Many will renew efforts to prevent suicide deaths. It is also important to focus our attention on hope, help, strength and recovery!
We all have a very important role to play in suicide prevention and intervention. Here are just a few ways that you can Rock Your Role!
Learn the warning signs
Watch for signs in friends, family & co-workers
Take action when you see signs of suicide in a person and get them to help
Suicide Warning Signs
Talking about suicide
Isolation & withdrawal
Agitation & sleeplessness
Nightmares
Talking about being a burden to others
Increased use of alcohol/drugs
Talking about feeling hopeless
Previous suicide attempts
Taking Action
Call/Text/Chat the Suicide Prevention Hotline at 208-398-HELP or idahosuicideprevention.org/chat/
Take them to a crisis center near you (see crisis center information below)
Take them to the emergency department or doctor's office
Schedule a visit with a behavioral health provider
Contact your employee assistance program
What are Your Strengths?
We've all got 'em! But sometimes it can be hard to identify them, especially when we're feeling down. Helping others identify their strengths or healthy ways to cope can be just the thing they need to get them back into a place of hope and recovery. These strengths can be any number of things. For some it means connecting with nature, for others it means singing, reading a good book, spending time with a pet, hanging out with a positive friend or talking to a counselor.
Crisis Centers
Idaho's Behavioral Health Community Crisis Centers (BHCCCs) provide services to adults in need of mental health and/or substance use disorder crisis services. The BHCCCs are open 24 hours, seven days a week to assist adults 18 and older in crisis to become stabilized and connect them with community resources to help them effectively deal with their situations and avoid further crises.
Pathways Community Crisis Center of Southwest Idaho
7192 Potomac Drive
Boise, Idaho 83704
North Idaho Crisis Center
2195 Ironwood Court, Suite D
Coeur D'Alene, Idaho 83814
Behavioral Health Community Crisis Center of East Idaho
1650 N. Holmes Avenue
Idaho Falls, Idaho 83401
Crisis Center of South Central Idaho
570 Shoup Avenue West
Twin Falls, Idaho 83301