May 10 – June 20, 2021
Get up, get moving, and add a little spring to your step just in time for summer! All fitness levels are welcome in this simple and fun personal challenge.
---
How to Participate
Register online to participate and receive weekly emails with fun tips and motivation to help you keep that spring in your step! Registration is now closed.
Set a goal (see Springboard Levels below) and get moving!
Track your activity and earn 1 point for every minute of moderate or vigorous intensity physical activity you complete between May 10 and June 20 – the first official day of summer!.
Report your total Spring into Summer points online by Friday, June 25 at 5:00 PM MDT to be eligible for prizes.
---
Springboard Levels
Set a goal for how many points you want to accumulate over the next 6-weeks (42 days). Earn 1 point for each minute of moderate or vigorous intensity activity you complete. Walk, run, bike, swim, dance, rollerblade, play ball…the possibilities are endless. Set a realistic goal for YOU! You can always adjust upward if you exceed your initial target.
LEVEL 1 / 630 Points
[average 15 minutes of movement per day]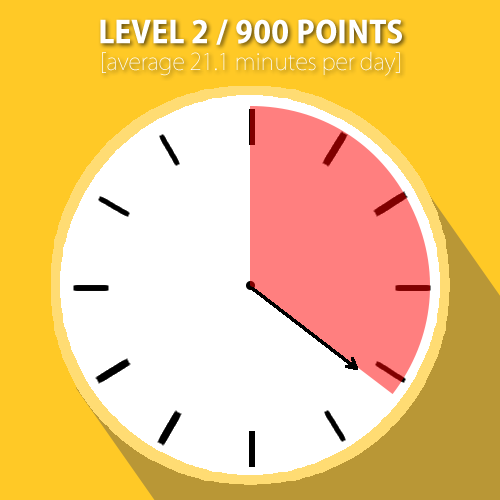 LEVEL 2 / 900 Points
[average 21.4 minutes* of movement per day]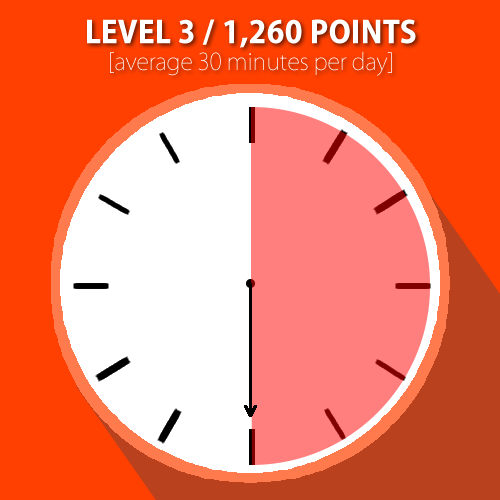 LEVEL 3 / 1,260 Points
[average 30 minutes of movement per day]
LEVEL 4 / 2,520+ Points
[average 60+ minutes of movement per day]
*The
Physical Activity Guidelines for Americans
recommend that adults complete at least 150 minutes per week,
which is about 21.4 minutes per day!
---
Prizes
Springboard Level Prizes: There will be prize drawings awarded at each Springboard Level. Specific prizes will be announced mid-challenge!
Perseverance Prizes: All those who complete the 6-week challenge (regardless of how many points you earn) will be entered into an additional prize drawing.
---
Questions?
Email Health Matters or call 208-854-3066.
---