A Health Matters Hero inspires those around them and contributes to a culture of well-being for fellow State of Idaho employees.
Health Matters Hero: Rachelle Armstrong
October 2020
Congratulations, Rachelle!
Rachelle works for the Idaho Industrial Commission and really "walks the walk" when it comes to well-being! She is a true example of what it means to promote a culture of physical, mental, and social wellness both inside and outside the workplace. Rachelle is an encouraging team leader and her positive energy is an inspiration. In fact, she recently led a team of 18 coworkers to victory during Fun, Fit, and Fresh Summer BINGO! Thanks for all you do, Rachelle!
WHAT IS YOUR 'WHY'?
I want to be my best self and make a positive difference in the lives of my family, friends, co-workers and community.
WHO INSPIRES YOU?
God is my ultimate inspiration, but I love to see my husband, children, and granddaughter grow using their unique talents, intelligence, and service to others.
WHAT IS YOUR GREATEST WELL-BEING ACHIEVEMENT?
I ran a full 26.2 marathon just five months after not being able to walk due to breaking my ankle and third degree spraining the other. (I was volunteer trail clearing ten miles into the Bitterroot mountains when I slid down the hill, but I got a helicopter ride out ?)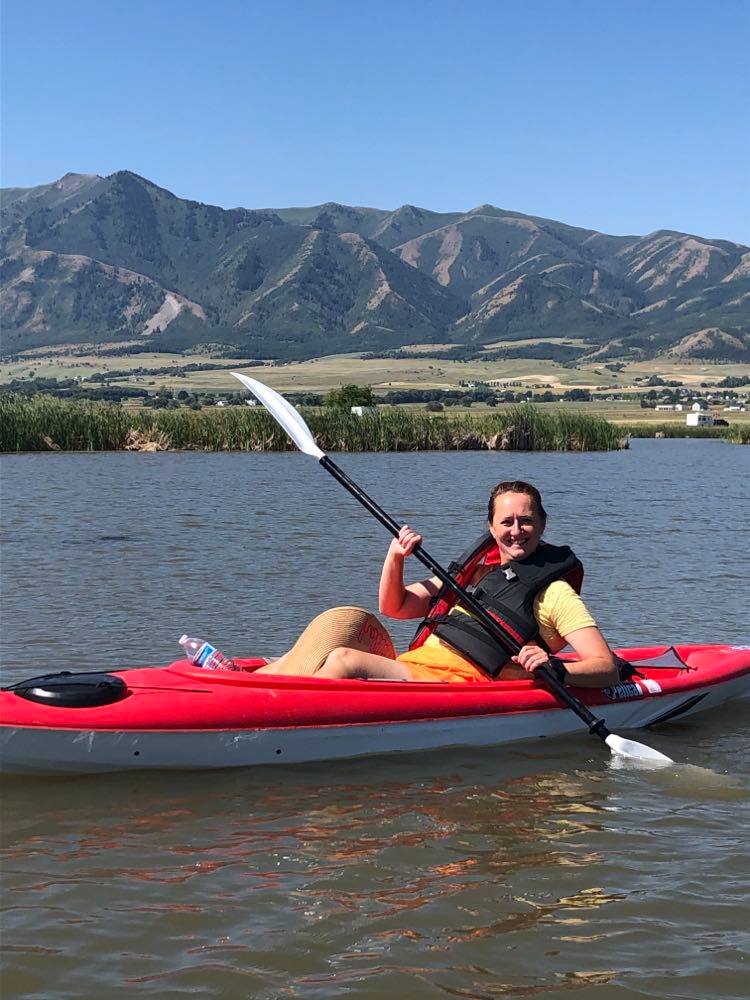 WHAT IS A GOAL YOU ARE CURRENTLY WORKING ON?
I am working on keeping a healthy balance of sleep, nutrition, exercise, spirituality, mindfulness, and FUN.
HOW DO YOU STAY WELL AT WORK?
I keep uplifting emails I have received in a folder where I can see them periodically to remind me of past successes. I prepare freezer lunches in advance so I am not tempted to eat fast food every day. When possible, I take an afternoon walking break with a co-worker. My favorite way is to participate and lead Health Matters challenges with my co-workers.
FREE WRITE! IS THERE ANYTHING ELSE YOU'D LIKE TO ADD?
I am passionate about wellness. It is an honor to be chosen to represent wellness in this way. Thank you for this nomination. I'd also like to thank Angela Kraft for the hard work she puts in overseeing the Health Matters Programs. All state employees should take advantage of this amazing resource!