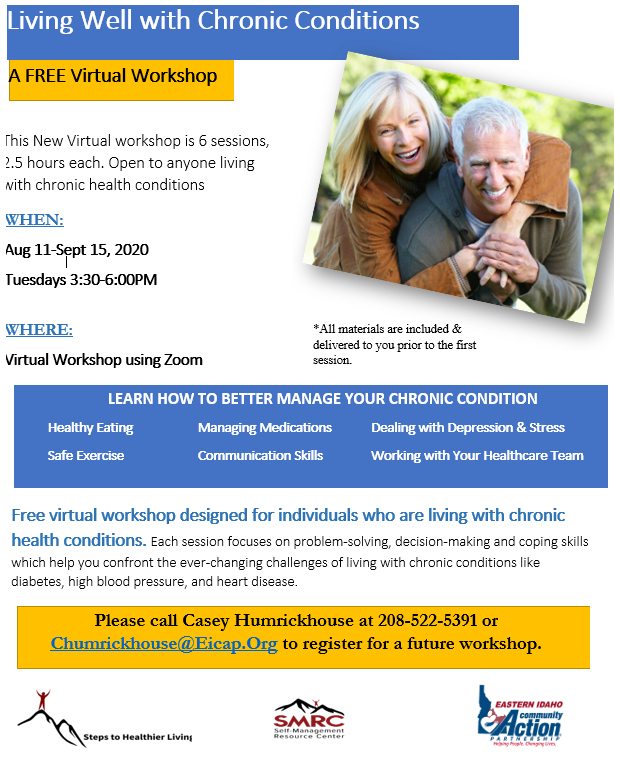 Free virtual workshop designed for individuals who are living with chronic health conditions.
Each session focuses on problem-solving, decision-making and coping skills which help you confront the ever-changing challenges of living with chronic conditions like diabetes, high blood pressure, and heart disease.
Healthy Eating
Safe Exercise
Managing Medications
Communication Skills
Dealing with Depression and Stress
Working with Your Healthcare Team
Please call Casey Humrickhouse at 208-522-5391 or
Chumrickhouse@Eicap.Org
to register.