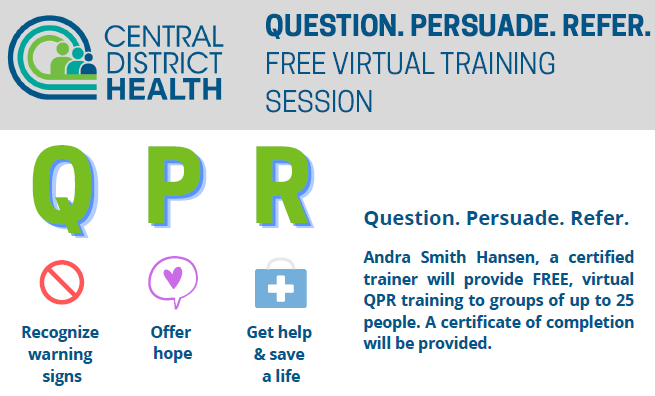 Andra Smith Hansen, a certified trainer will provide FREE, virtual QPR training to groups of up to 25 people. A certificate of completion will be provided.
In 2018, suicide was the 7th leading cause of death among Idahoans, and Idaho had 5th highest suicide rate in the nation (1.5x higher than the national average). QPR suicide prevention training is a SAMHSA-approved, evidence-based, gatekeeper training that focuses on helping nonexperts better understand what to see, say, and do to help someone with thoughts of suicide.
QPR consists of 3 life-saving skills: question the person about suicide; persuade the person to get help; and refer the person to the appropriate resources.
The fundamentals of QPR are easily learned, and like CPR, may save a life.
Register for this FREE virtual training!